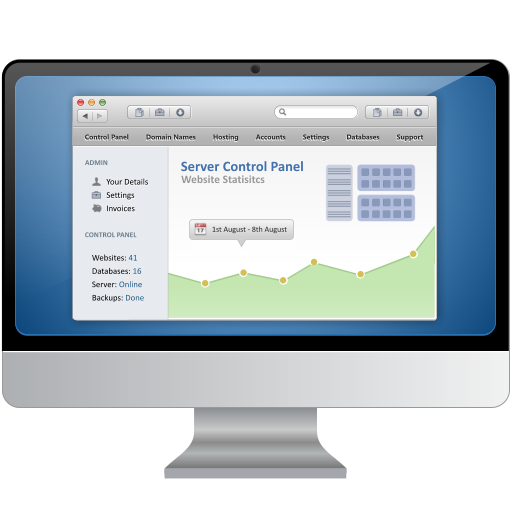 Standard Features
All plans come with the standard feautres below
As soon as you make a successful payment, and confirmation of your desired services, your web hosting and domain names will be activated immediately. Our network runs the latest stable and secure versions of PHP & MySQL.
cPanel Access
Email
MySQL Databases
Bandwidth Overflow Protection
FTP Access
Ruby On Rails
Web Builder
Sub-domains
More Features
These features can be added to your account at any time
SSL Certificate & Private Static IP
These are a must have for secure communications with your customers. We have many options available.
Managed Backups
Adding this service we will backup your account once a day, keeping all copies for 7 days. We use dedicated backup archival servers, copying your entire site. Starting at $5/month.
Managed Hosting
Want us to mangage your account? Just send an email and we can create a new email account, add new DNS records and manage your backups
Content Devlivery
Want a global precesence without the global price? Utilize the Cloudflare CDN, improves website speed and security. This is accessable on every account from the CPanel.